Personal Record Keeping Software to Organize Family Files
Photos from BigStockPhoto.com
"Prevent Truama."
Coping with the after effects of the unexpected is difficult, but if your files are not organized and easily accessible, the trauma is made worse.
"Record Keeping Software Is The Best Gift You Can Give Your Family."
Create a database for each family member.
Print reports for each family member.
Link vital scanned documents for immediate access.
Create a personal property invntory.
Link photos to your personal property inventory.
Include notes and instructions.
"Better File Indexing."
"Secure File Backup."
"Instant File Retrieval. "
"Peace of Mind."
"Are Your Affairs In Order?"
Every day families are affected by one of these personal emergencies:
Natural or man-made disaster
Critical health situation
Tragic accident
Identity theft
Death
In every instance vital records and information must be retrieved.
"Think About Your Record Keeping System"
Would it be easy for a family member to retrieve data regarding your:
Bank Accounts
Credit Cards
Educational History
Employment History
Mortgage Records
Home Improvements
Insurance Policies
Investment Activity
Military Service Records
Medical History
Personal Property Inventory
Real Estate
Vehicles and Maintenance
Vital Documents
Warranties
Your Final Wishes
Survivor's Tasklist
◼ Have you given them specific instructions and priorities?
◼ Do they know your final wishes?
◼ Could they easily file a insurance claim?
User friendly screens make it easy to enter your personal data.
Only $29.95 for download version.
No monthly fees.
You control your data.
Resides on your computer and not in the Cloud.
Click "Here" to Order Our Award Winning Software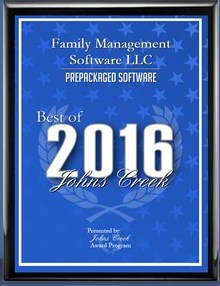 Click on the image below for Military Emergency Record Keeping Software
Please share our website.